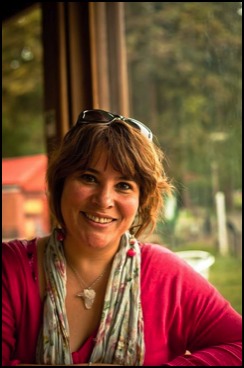 About me and what i offer


I work integratively, bringing together my training in the Psychodynamic and Person Centred approaches and also Psychosynthesis. As an intuitive, grounded, open minded and also a natural caring person, I am able to hold or challenge my clients as necessary.

I am originally from Portugal, but have lived in the UK since my 20s, and moved into South East London in 1994.

I graduated with a Diploma in Therapeutic Counselling from Lambeth College in 2008 (I also did an introduction to Psychosynthesis in 2010). I worked as a counsellor at the Cassel Centre, Lewisham from 2005-2012. And I started my own practice in January 2013 at Bellenden Therapies.


I enjoy listening to my clients and helping them see in themselves what I see: a wonderful, unique, capable, loving and lovable person. Wonderful, no matter what they believe they are, and how horrible, bad, wrong, or strange they have been made to feel. The journey is about helping them, in time, to be able to look at those mirrors they have been avoiding for years, and see the person they really are, and accept it, love it, forgive it, be proud of it, and so much more.

No matter what your problem may be, or how you feel, there is a story, an underlying issue, belief, experience that is contributing to your present reality. Knowing yourself, in my experience, is the key to understanding the whys of being who we are. The more of that knowledge we have, the more we are empowered to make choices.

I have worked with a variety of people from all walks of life, ages, race, religion and sexuality (LGBT) as well as with issues like depression, anxiety, self-esteem, panic attacks, body image, addictions, mid-life crises, parent & marriage issues, divorce, sexual & physical abuse, loss, abortion, stillbirth, illnesses and much more...



"Maria has helped me face my demons, where I have been able to explore aspects of my past long buried which I was in denial about. She has given me the impetus and encouragement to move forward by allowing me to reveal my true self that I had hidden. She has really listened to me, not just to what I was saying but what I meant."


"Thank you so much for all your help, guidance, kindness and professionalism.
I could't have done it without you and I really think you're an incredible and amazing woman."