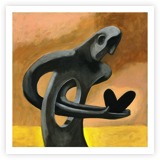 Why Counselling?
If you are stuck, unhappy, depressed, anxious, angry, frustrated, sad or hurt... if you have lost your way and you don't know who you are anymore...
I can help. Together we can walk the path of self discovery, understanding and healing.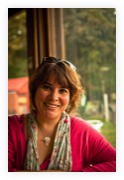 "Heart Centered Therapy"
My name is Maria Veiga, and my passion is to help you get in touch with your true self. That real self lost in the mist of life stresses, expectations and hurt. My personal life, my training, my intuition and my many years experience working with a diversity of people and issues gives me the skills and empathy to help you find healing and the answers you need.

Counselling offers something unique: a safe, confidential space for you to be the full you. Outside in the world you can be anything else, follow the roles and the expectations of many. Here there are no expectations! Instead there is full acceptance of you and your story. A space to explore what is going on, and what has happened in the past (or not). So many of us find ourselves unhappy/depressed with no apparent reason. Together we are going to find the reason!

Friends and family can never really do or be what a therapist can. They can offer a shoulder to cry on, a sympathetic ear. They can give you advice. They might have their best intentions at heart, but they will also have expectations that might not be what you need.

As a therapist I will offer you my full attention, expertise, experience, empathy and unconditional acceptance.

Helping you to know yourself is my aim. I believe that it is in the knowing and understanding of why we are the way we are that we can make the choices and changes we need.

There is no quick fix or magic pill, there is only the opportunity to change and heal. The power of therapy is in the trust of the process.

I have worked with a variety of people from all walks of life, ages, race, religion and sexuality (LGBT) as well as with issues like depression, anxiety, self-esteem, panic attacks, body image, addictions, mid-life crises, parent & marriage issues, divorce, sexual & physical abuse, loss, abortion, stillbirth, illness and much more.



"I highly recommend Maria as a counsellor. I felt at ease with her very quickly. After almost every session I've walked away with incredible clarity about my situation/issues - she pretty much hit the nail on the head! She's real, she's caring, she's open minded, highly professional and very GOOD at what she does. You will be in trusted hands with Maria as your counsellor!"